Welcome to our Food, Treats, Toys & Chews recommendations!
Although everyone likes something a little different, we thought we would put this page together as a starting spot for you! Some of these are things we feel very strongly about, and some of them are just to get you thinking on the right track of things that will be helpful to have with your new puppy! Hopefully this can help you get an idea of size and types of things to purchase for use in your own home!
This is our absolute pet health must have---every dog that lives here absolutely received a tablet (or 1/2 tablet for Cockapoo puppies) EVERY. SINGLE. DAY. No exceptions! We researched many, many vitamins to help make sure our dogs were getting all they needed and NONE of them meet the standards of NuVet…..in fact all the others we reviewed are (in our opinion) a waste of money.
NuVet provides holistic, natural supplements to help with general health, filling immune gaps, and specific formulas for hip and joint health. All of their products are made with high quality, human grade components, in the USA, in a FDA registered human pharmaceutical facility, and are cold pressed to maintain the nutrients available from the awesome list of ingredients. Read more about these vitamins and why we use them for EVERY dog on our farm and recommend them for EVERY puppy we send home here.
Be sure you are not confused by any similarly named products! This is NOT the same as NutriVet! One look at the ingredients should tip you off, but also know that NuVet is not available anywhere but through their website with a referral code from a pet professional (ours is 52720). If you find it available anywhere else, it isn't NuVet!
Also, check out their shampoo and ear care products while you're there :)
Our recommended puppy food is Diamond Naturals Small Breed Puppy: Chicken and Rice. Yes.....even our Great Pyrenees get the small breed to start :) Although there are several very good foods out there, we choose this one specifically because of the kibble size. It is very small and easy to eat for puppies just beginning. For that reason, it is what we use to wean them off of mama.
We strongly suggest that every puppy we send with his or her new family has at least one bag of this waiting at home. If you decide to switch after that, our feelings aren't hurt at all :) We just recommend that you select a food that at minimum: 1) Has meat as the first ingredient, and 2) Doesn't contain corn, wheat, or soy. We are able to provide a 40 lb bag of this food to our families who are driving to pick puppy up for an added $45 if that works better for you. However, this is not an option for those flying.
If/when you do choose to switch foods, make sure you switch over slowly, mixing this food and the new food together for several days before switching totally.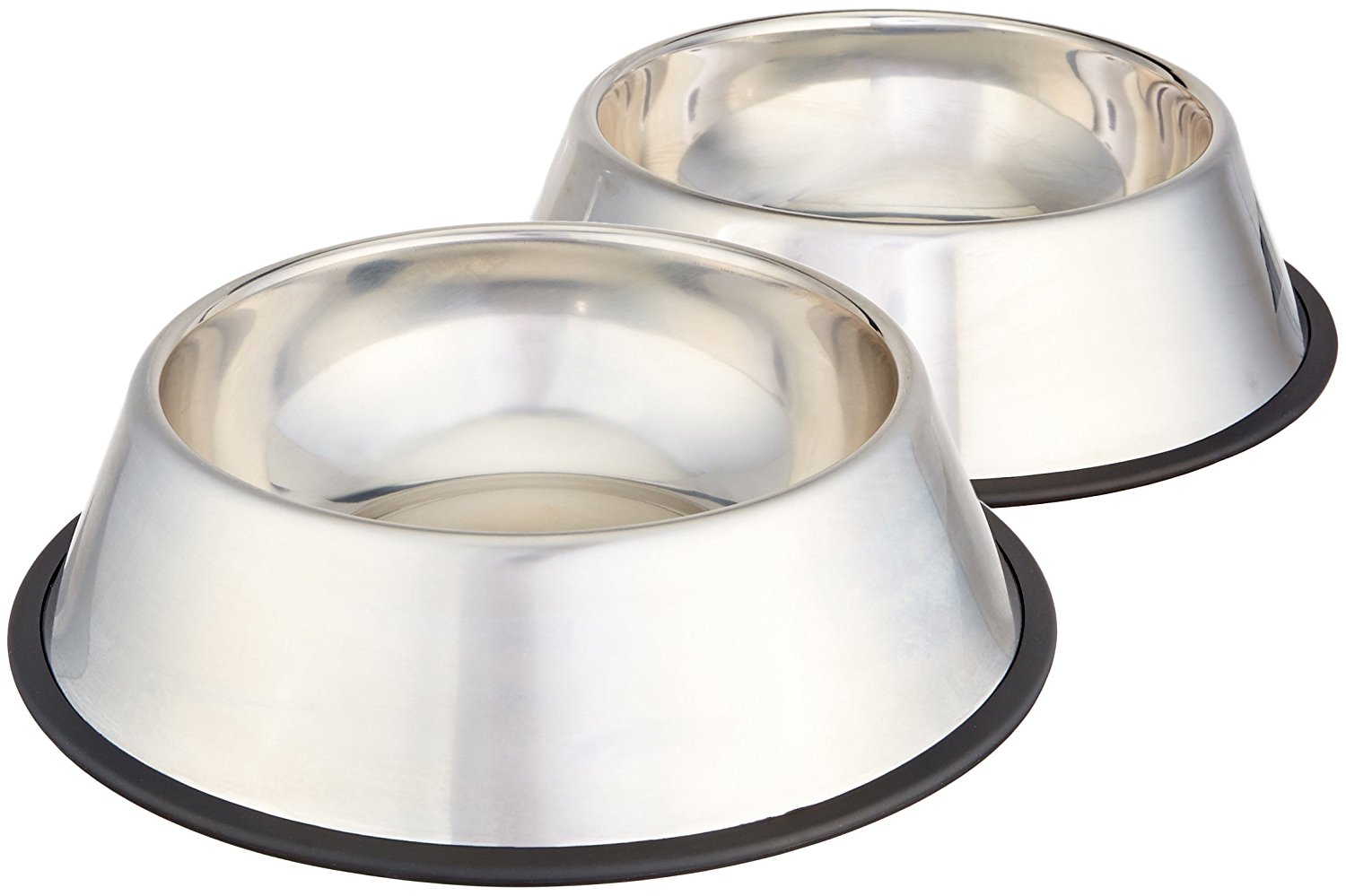 Again, lots of options out there, but we recommend something like this: stainless steel for sanitation, flared bottom to prevent tipping, and rubber bottom to prevent sliding!
Mister Ben's Beef Benjies are freeze dried USDA beef.....and nothing else! Dogs LOVE them, and you can be confident that you are not only preventing them from ingesting the yucky ingredients in most treats, but giving them extra nutrition! These are a training and treat must! This link is (I believe) to the 240 treat container, which is 2 pounds of beef :)
There are lots of fun toys out there-----but these and the rope toys listed below win the prize at our house! These un-stuffed animals can often be seen in our videos, and are great because when they do eventually get torn, your house isn't covered in stuffing! And, there is no chance of puppy eating the stuffing and having a blockage of any sort. We highly recommend these toys!
Fair warning: They do squeak :)
There are lots of fun toys out there-----but these and the un-stuffed toys listed above win the prize at our house! These rope toys can often be seen in our videos, and our puppies big and small love them :) We highly recommend these toys!